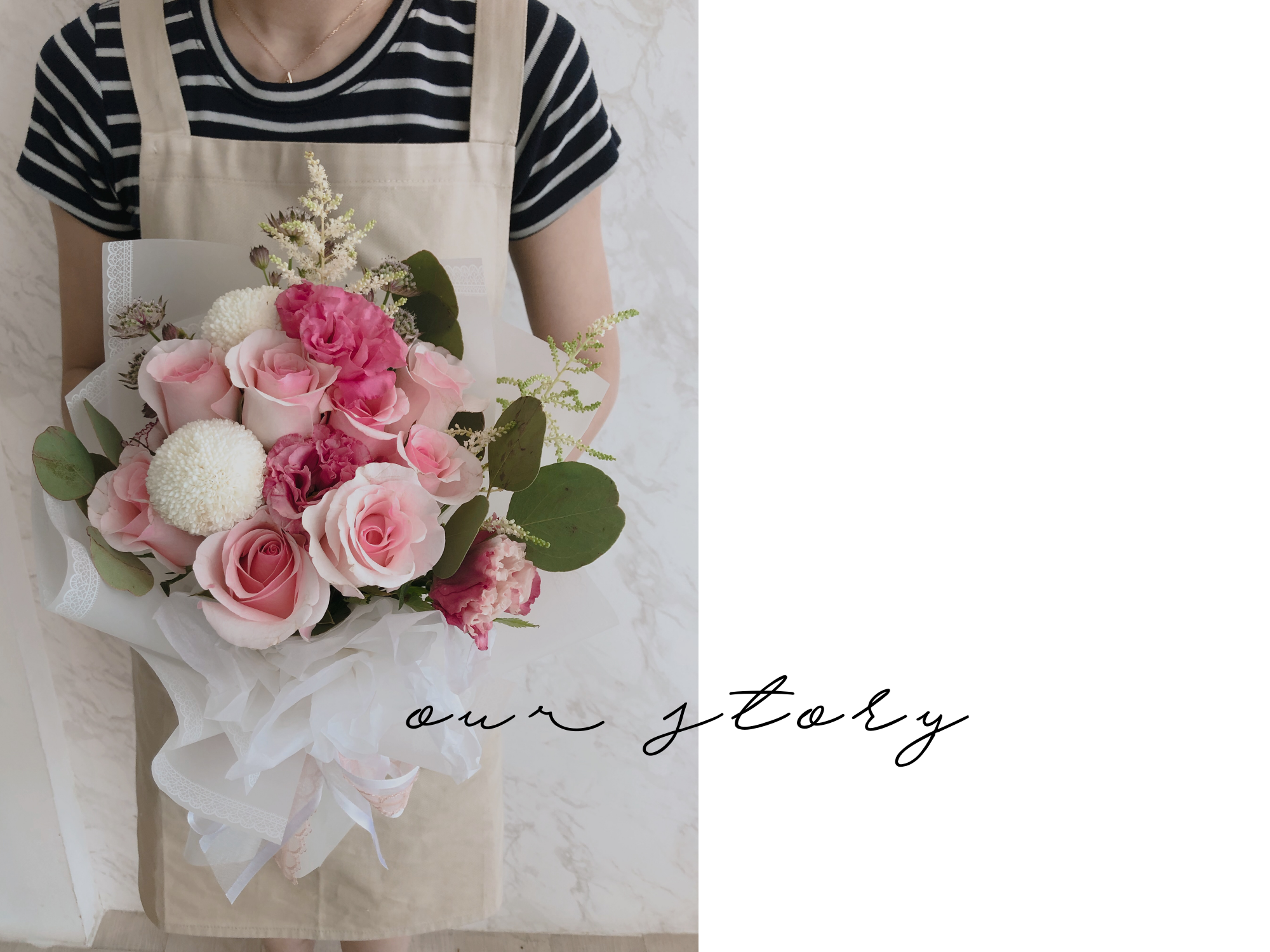 Our daily mission is to see smiles not only from the recipient of the gifts but also the givers themselves. We always believe that you do not need a reason or an excuse to send flowers to someone you love and care, with or without an occasion.

All our flowers are freshly sourced from local & overseas flower farms. We purchase our flowers a day or two before delivery date to ensure the freshness of flowers upon receipt.

We believe that behind each and every flower, there is a story. Hence, we would like to listen your stories patiently, and discuss with you on your flower gifts to make it more meaningful.

So, this is our story, now tell us yours
♡