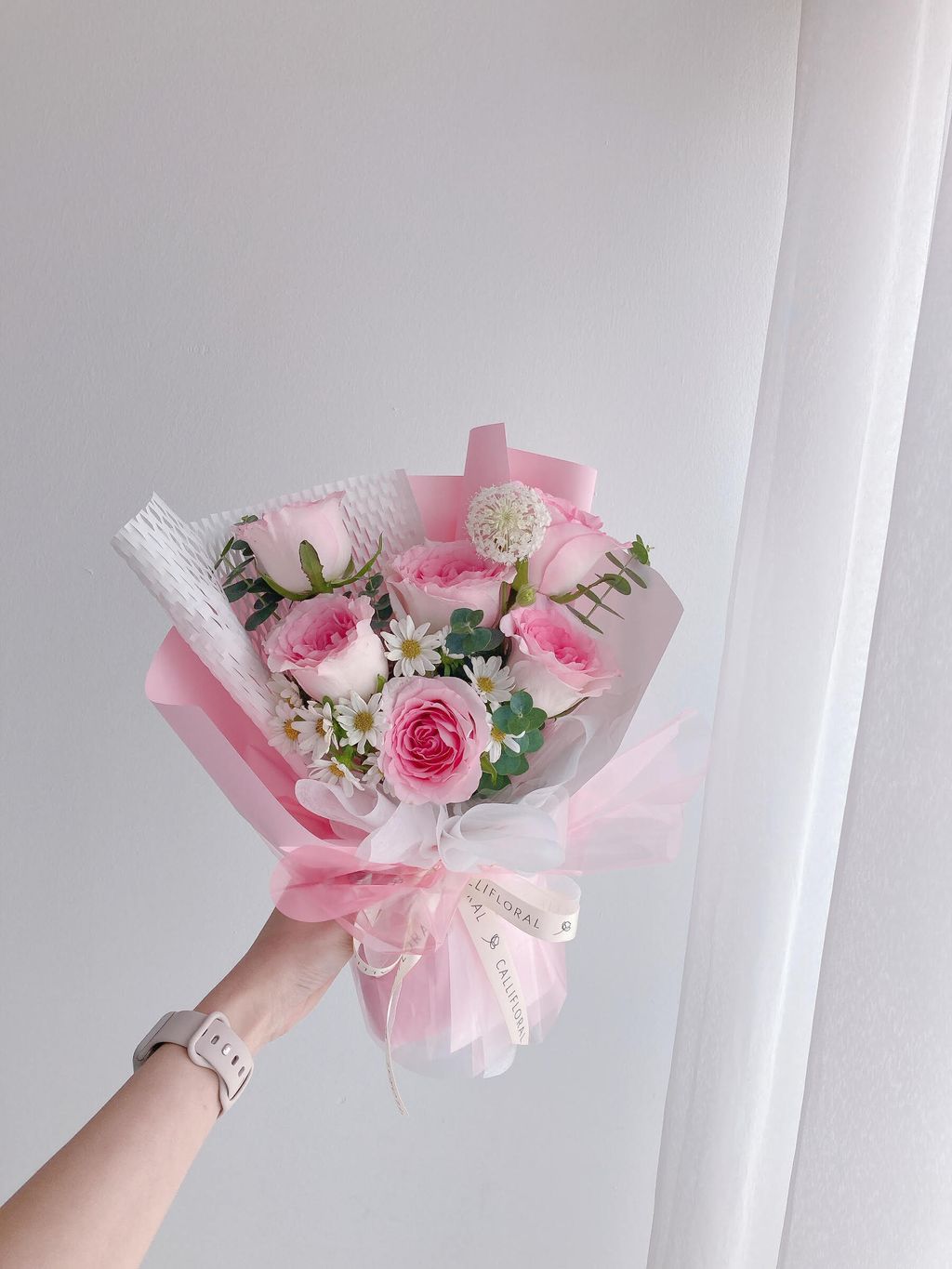 Flower in arragement - Pink roses, seasonal fillers and leaves.
Display - 6 stalks of main flowers.
How to place order :
1. Add to cart and check out.
2. Select delivery method.
3. Fill in delivery and billing details.
4. Select delivery date and fill in message on card.