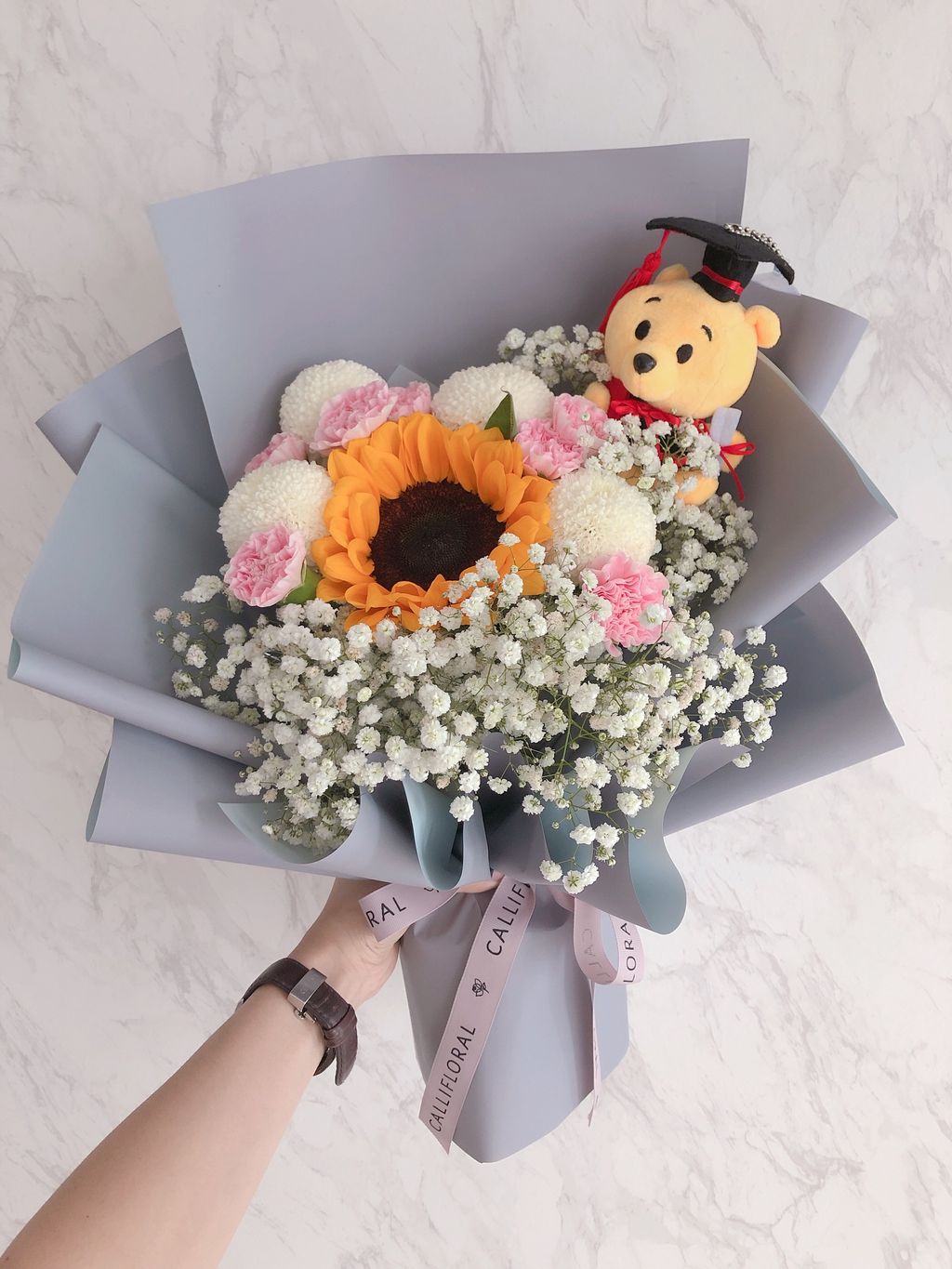 Flowers in arrangement: sunflower, carnation, ping-pong, baby's breath, graduation bear (p/s: graduation bear would be randomly picked based on our availablility)
How to place order :
1. Add to cart and check out.
2. Select delivery method.
3. Fill in delivery and billing details.
4. Select delivery date and fill in message on card.